Prologue > London > London 8 Reverse
| Course | World | Format | Classification | Laps | Total distance | Total elevation |
| --- | --- | --- | --- | --- | --- | --- |
| London 8 Reverse | London | Race | Hilly | 1 lap | 1 lap - 19.8 km | ↗ 256 m |
Welcome to the DIRT Racing Series Prologue Stage! Get ready to kickstart this season with an adrenaline-pumping race set on Zwift's London 8 Reverse course. This stage is designed to be a thrilling opener that sets the tone for the competitive spirit of the entire series.
Course Highlights:
Location: London 8 Reverse in London.
Distance: 1 lap.
Timed Segments: Fox Hill and Mall Sprint (see below).
Race Format: Points Race.
Course Description:
The Prologue stage takes you through the vibrant virtual streets of London, featuring a mix of flat sections, rolling terrain, and challenging climbs. As you race through iconic London landmarks, you'll encounter two key timed segments that will put your legs to the test:
Fox Hill: This climb is where the climbers and puncheurs will shine. It's a challenging ascent that demands a burst of power and stamina. Can you conquer Fox Hill and secure a top spot on the KOM leaderboard?
The Mall Sprint: Sprinters, this is your moment to shine. The Mall Sprint segment offers a chance to unleash your speed and sprinting prowess as you push for the fastest time.
The Prologue stage is not just about speed; it's an opportunity to gauge your competition and get into the racing spirit. It's a short but intense introduction to the DIRT Racing Series, and it sets the stage for what promises to be an exciting and competitive series ahead.
Join us for this exciting kickoff event and get ready to make your mark in the DIRT Racing Series!
Course map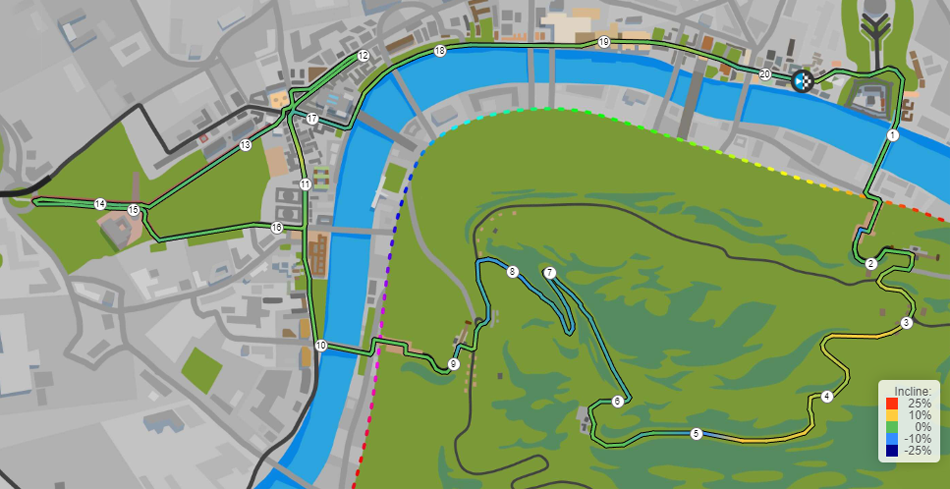 Course profile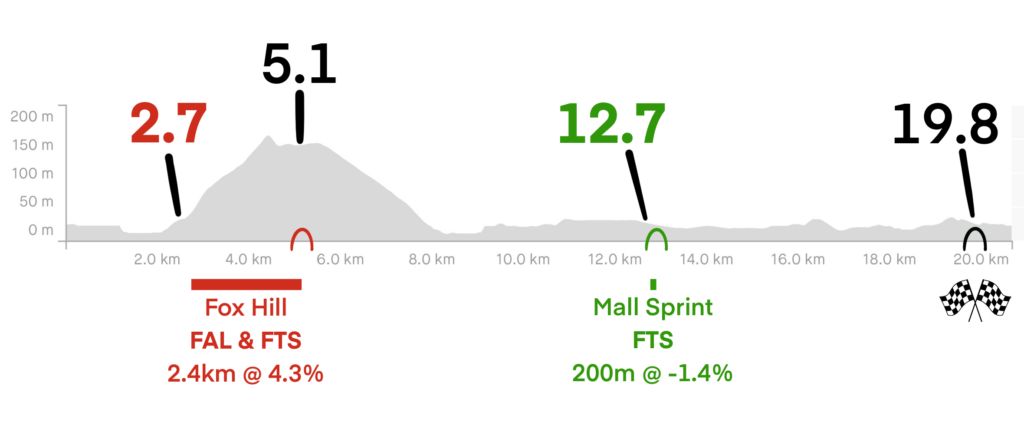 Segments in play
| Segment (in order of appearance) | Direction | Type | Scoring Type | Scoring Laps | Distance | Elevation Gain | Average incline |
| --- | --- | --- | --- | --- | --- | --- | --- |
| Fox Hill KOM | Forward | KOM | FAL & FTS | 1 | 2.4 km | 120.0 m | 4.3% |
| Mall Sprint | Forward | Sprint | FTS | 1 | 0.2 km | 0.0 m | -1.4% |