Stage 3 > Makuri Islands > Three Village Loop
| Course | World | Format | Classification | Laps | Total distance | Total elevation |
| --- | --- | --- | --- | --- | --- | --- |
| Stay tuned | Stay tuned | Race | Flat | 3 | 0.0 km | 0.0 m |
Route Description from Zwift Insider:
Begin on the flattest part of your route, with a quick lead-in to the start of the
Castle KOM
. Climb your way up to the Castle, through the marketplace, and be sure to stop and pet some of the friendly dogs and cats. Then cut across to the Fishing Village!
Here you can wave hello to the friendly merchants and even examine their fish for sale. But we don't recommend picking anything up for dinner unless you've got some easily washable panniers!
From the Fishing Village it's an easy descent to Village Onsen, a vibrant place filled with Yokai floats, food carts, hot springs, and even some lovely koi ponds on the outskirts. Keep descending to the Country Sprint, put in a good dig for the green jersey, and your lap is complete!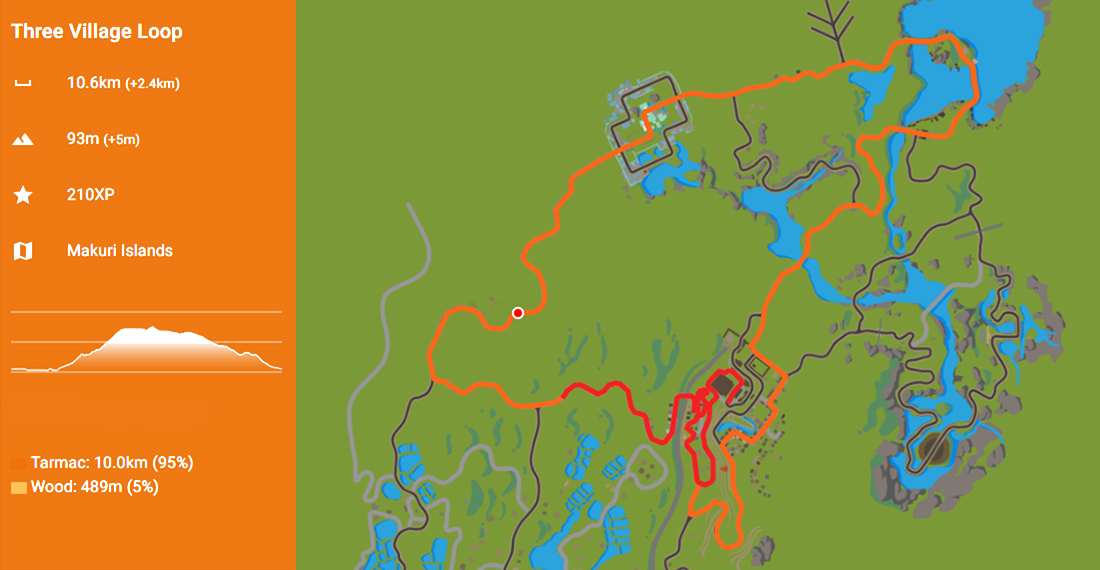 Course profile
Segments in play
| Segment (in order of appearance) | Direction | Type | Scoring type | Distance (on route) | Average incline |
| --- | --- | --- | --- | --- | --- |
| No segments in play | - | - | - | - | -% |