Stage 5 > New York > LaGuardia Loop
| Course | World | Format | Classification | Total distance | Total elevation |
| --- | --- | --- | --- | --- | --- |
| Coming Soon | - | Race | - | - | - |
Welcome to Stage 5 of the DIRT Racing Series, an Individual Time Trial (iTT) that will test your precision and power over 3 laps of New York's LaGuardia Loop course. This stage features the iconic NY Sprint segment, and it's a thrilling race against the clock.
Course Highlights:
Location: Zwift's LaGuardia Loop course.
Distance: 3 laps of this challenging circuit.
Timed Segment: NY Sprint (see below).
Race Format: Individual Time Trial (iTT).
Course Description:
Stage 5 brings a unique challenge in the form of an Individual Time Trial, where riders will compete against themselves and the clock. The LaGuardia Loop course offers a mix of flat sections and rolling terrain, providing the ideal setting for this demanding stage.
The iTT format is all about delivering your best performance, maintaining efficient pacing, and optimizing your aerodynamics. It's a race against the clock where you have the opportunity to push your limits and aim for a personal best.
Following Stage 5, there will be a brief ~15-minute intermission before Stage 6 begins, allowing you to catch your breath, prepare for the next challenge, and strategize for the back-to-back stages.
Stage 5 is a chance to prove your prowess against time and solidify your position in the DIRT Racing Series. Whether you're a time trial specialist or looking to improve your individual racing skills, this stage offers an engaging and rewarding experience.
Course map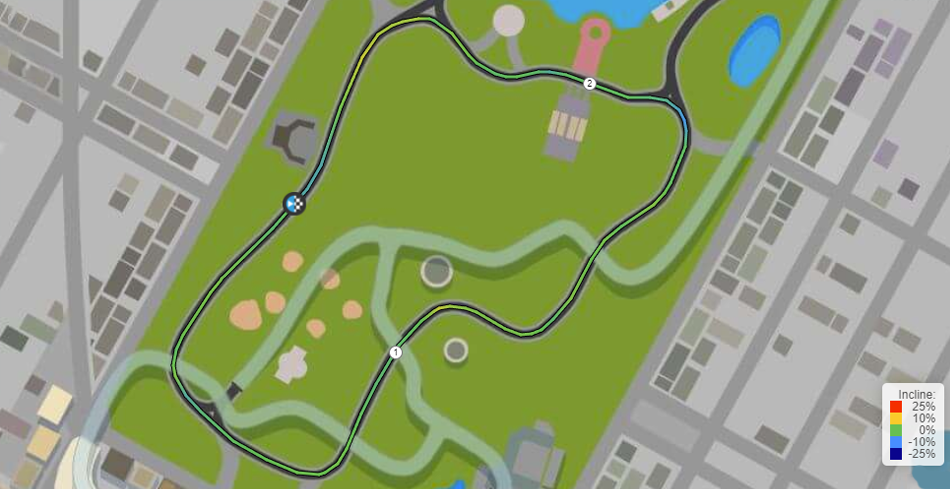 Course profile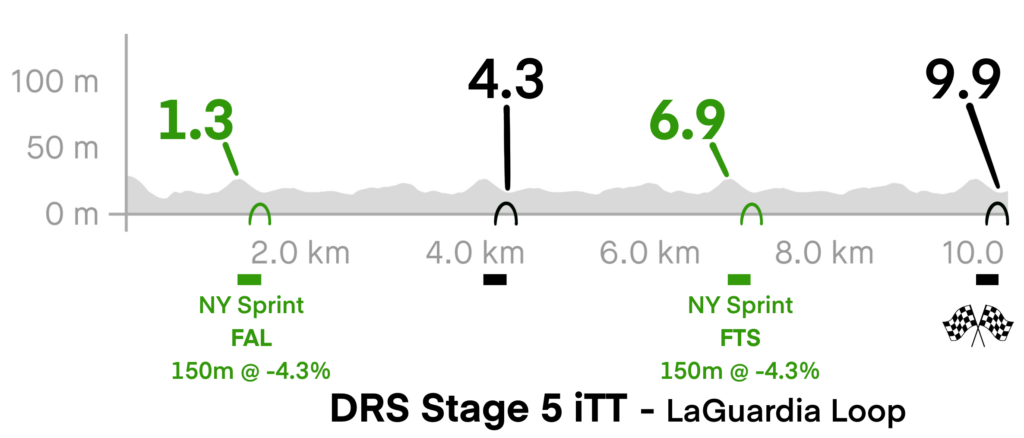 Segments in play
| Segment (in order of appearance) | Direction | Type | Scoring type | Scoring Laps | Distance | Elevation Gain | Average incline |
| --- | --- | --- | --- | --- | --- | --- | --- |
| - | - | - | - | - | - | - | -% |